Sun Plaza Shopping Center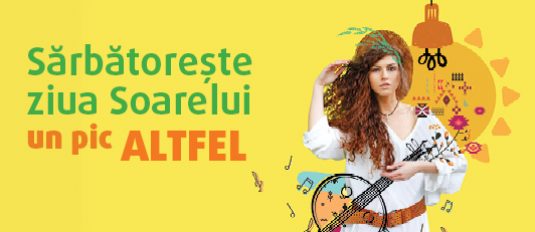 Celebrate Sun's Day with a twist!
Sun Plaza will turn into the House of the Sun between June 18-24, celebrating the World Sun Day, the longest day of the year, the solstice, and the Romanian traditions of...
Bubble Parade 2018
On Sunday, May 6, 2018, we've prepared a fun-filled party. Put on the most colorful outfit and come to Sun Plaza, on the Southern Esplanade, starting 11:00 am, to enjoy happy moments:...
Trimite-ne părerea ta despre site completând formularul pentru păreri clienți. Click here!