Sun Plaza Shopping Center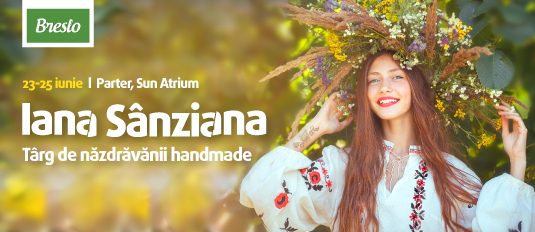 Iana Sânziana: Handmade Fair of Fairytales
Between 23-25 ​​June, we invite you in Sun Plaza for our annual handmade fair: we have unique products, made by magical hands, which reinterprets creatively traditional motifs, we have henna...
Store opening: ANNA CORI
On Friday, June 9, at 12.00, you are invited to the inauguration of the new ANNA CORI store in Sun Plaza Shopping Center with 3 special guests. Come to find...
Trimite-ne părerea ta despre site completând formularul pentru păreri clienți. Click here!