Sun Plaza Shopping Center
Urban art installations at Sun Plaza
Art doesn't necessarily need a museum or stage to be shown: it can also occupy a place in our daily lives in various ways. Artists Peter Kogler and Manuel Gorkiewicz, and the performers from the dance company "Hungry Sharks" were on hand at different locations in Sun Plaza, allowing visitors of all ages to easily become familiar with top-notch contemporary art.
Peter Kogler
Along with the dance performance at the opening ceremonies for the new wing of Sun Plaza in September 2018, and the art installation of Manuel Gorkiewicz which will be on display for several weeks, two large permanent works by the artist Peter Kogler are featured. Kogler is a multi-media artist, who is an international success with his computer-generated spatial works.
At Sun Plaza, the two-time Dokumenta participant is displaying a more than 10-metre wall with moving lines, which highlights the dynamics of both the architecture and passers-by.
Peter Kogler's second work is an 18-metre tall tornado made from a 1,200-metre long lighting strip, which is suspended in space and catches the eyes of all observers. With a weight of around one tonne, the strip is the largest individual light ever produced by the company Zumtobel, Europe's market leader on the lighting market.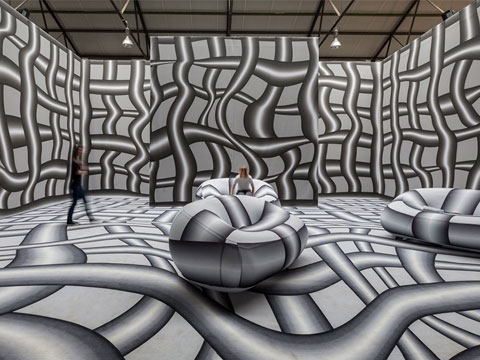 Hungry Sharks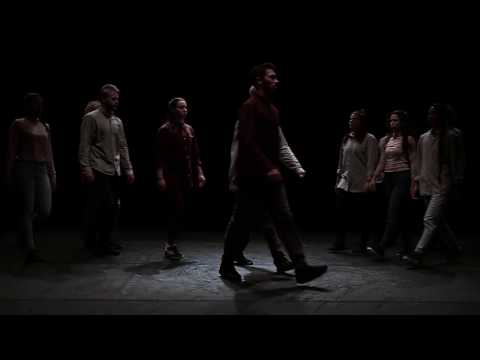 ImPulsTanz Wien, one of the world's most important festivals for contemporary dance, was presenting the urban dance company "Hungry Sharks" for the opening event of the new wing. They transformed the shopping centre into a stage with its performance "Hidden in Plain Sights", which it was put on at the festival in Vienna, this summer. The company also held a dance workshop where participants could learn urban moves with the help of professional dancers. The day's events offered a great opportunity to experience internationally renowned contemporary dance in an off-stage environment.
Manuel Gorkiewicz
The young artist Manuel Gorkiewicz presented an installation with 172 shiny balloons. This temporary work of art balances on the line dividing decoration and modern art. Over the course of several weeks, the piece decoded itself to reveal a floating message: a sentence from the inventor of the shopping centre, Victor Gruen, from 1952, which still remains relevant in our time.
Trimite-ne părerea ta despre site completând formularul pentru păreri clienți. Click here!