Sun Plaza Shopping Center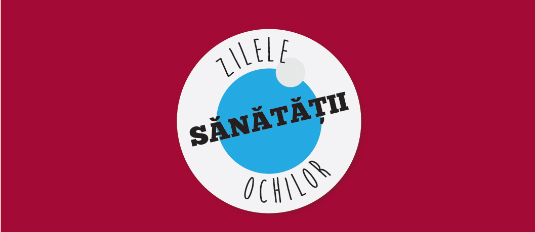 Healthy Eyes Event by Optiplaza
Between April 19-24, 2018, Optiplaza organizes "Healthy Eyes", an event consisting of: Eyeglasses packs starting at 89 Lei !; Provide free consultation (prescription for eyeglasses) to all customers who will launch...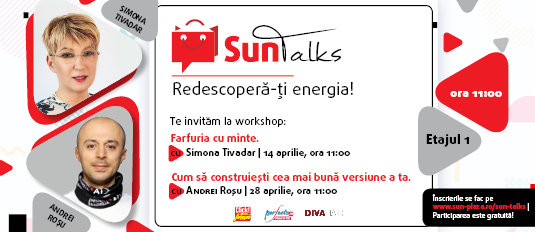 Sun Talks: "Rediscover Your Energy"
In April, Simona Tivadar and Andrei Roşu will talk to you about how to rediscover your energy differently from what has been done so far. This time about how to find...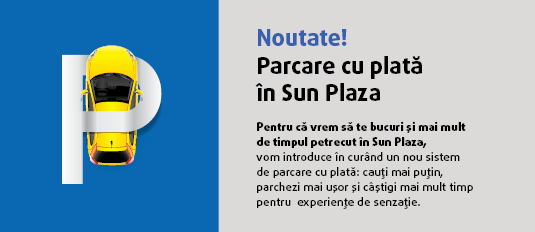 New: Pay Parking in Sun Plaza!
Because we want you to enjoy even more time in Sun Plaza, we will soon introduce a new pay-parking system: park more easily and gain more time for sensational experiences....
Events History
Trimite-ne părerea ta despre site completând formularul pentru păreri clienți. Click here!