Sun Plaza Shopping Center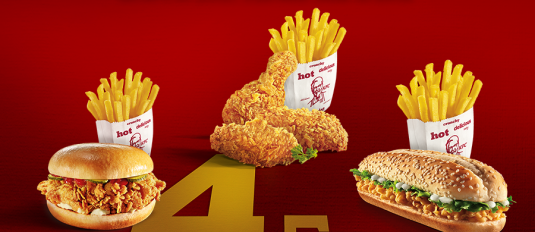 KFC: DON'T PANIC, MAN 4.5 lei
As of March 4, 2016, KFC has begun a new campaign – "DON'T PANIC, MAN 4.5 lei ". This campaign will run in all KFC locations in Romania between March...
KFC – SMART MENU 10,90 lei
We all know that the first time of year is difficult, therefore KFC 's most popular menu returns with a promotional package and a low price : 10,9 lei. A...
Trimite-ne părerea ta despre site completând formularul pentru păreri clienți. Click here!