This site uses cookies. By continuing to browse the site, you are agreeing to our use of cookies. OK
Sun Plaza Shopping Center
ARSIS BY VODAFONE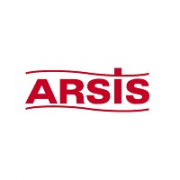 Store type:
Electronics, IT, Telecom
Arsis Trading is one of the leading distributors of GSM communications equipment and services in Romania and the first Vodafone distributor.
Subscribe to the newsletter to get our irresistible offers!
You will receive the best offers from shops in Sun Plaza every week. And because we also do not like spam, you'll be able to unsubscribe at any time, directly from the email you receive.
Follow us
Trimite-ne părerea ta despre site completând formularul pentru păreri clienți. Click here!